WELCOME TO PETER HORVAT, YOUR SPECIALIST FOR PARAPSYCHOLOGY
PETER HORVART IS ONE OF THE LEADING SPECIALISTS FOR PARAPSYCHOLOGY, ASTROLOGY AND NUMEROLOGY
He already realized in his early childhood that he was gifted with an extraordinary talent which differentiated him from other people. He is able to feel and perceive signals that one cannot grasp with physical eyes.
Peter received the first vision at the age of six years. From this time on, he knew that he possessed a special gift. A gift which got stronger over the years and which Peter continuously developed to improve.
Beside his talent, he studied parapsychology as well as astrology and dealt intensely with diverse world religions. He spent a large part of his youth in different monasteries throughout whole Europe, where he developed his talent and knowledge to the perfection.
In 2002, he finally opened his own practice where he had been able and still continuous to help many people.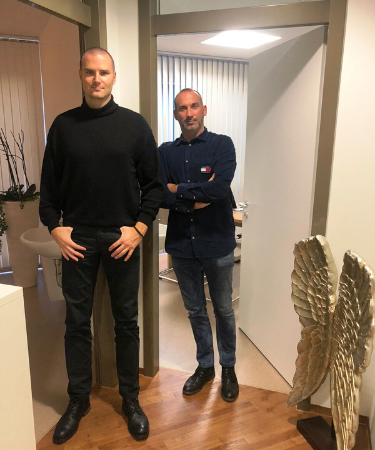 Ivan Vukomanovic is Peters employee and associate. After completing his formal education, Ivan became Peter's disciple and assistant. After ten years of theoretical and practical learning, today Ivan is equal to his teacher and independent in his work.